I've always hated indeed.com for one reason or another and have never been able to hire any single candidates in the past.
Firstly it takes hell lot of time to post a job. They have got those stupid fields on job posting page which don't make any sense.
Once you bear with their lengthy job posting process and manage to post the job, they will close the job sighting one or other reasons. In some cases they even close account.
In the latest fuck up, indeed.com is showing me following message all of sudden. The message doesn't make any sense and there is no explanation for the same.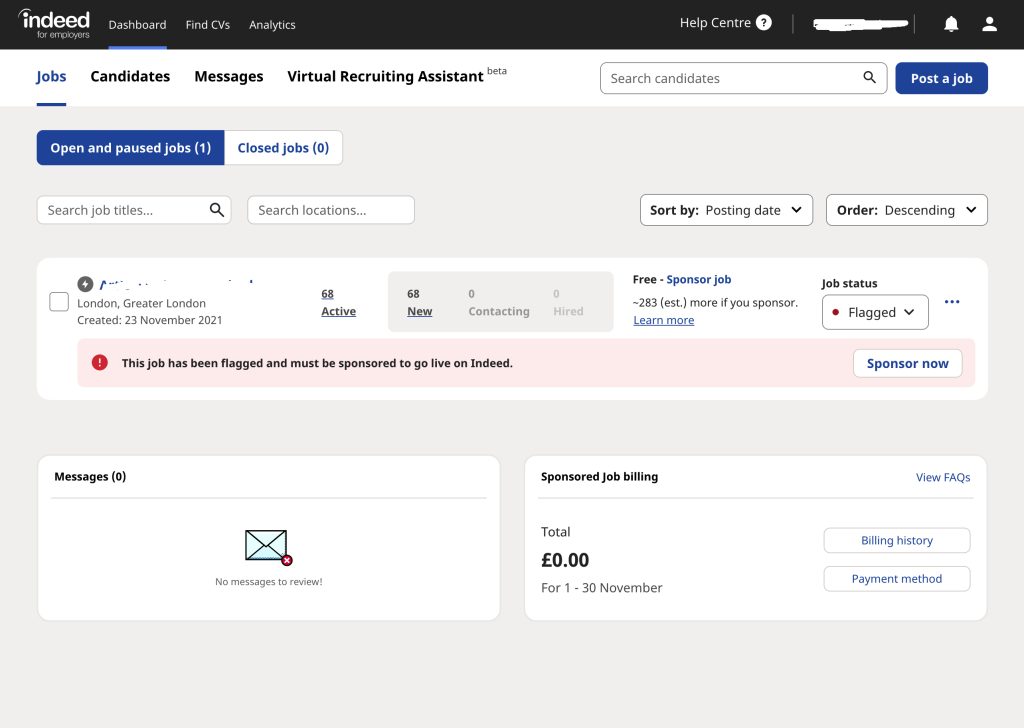 This job has been flagged and must be sponsored to go live on Indeed.
So it's a nice way to extort money.
Why don't they just make it paid job posting site and save our precious time.
Searching for this error doesn't show many results however you will find an interesting site where some of the other employers have also complained about the same issue. Interesting site BTW 🙂