Tried to create account in imgur and got the following error:
We're sorry! Account sign-up is not possible in your region.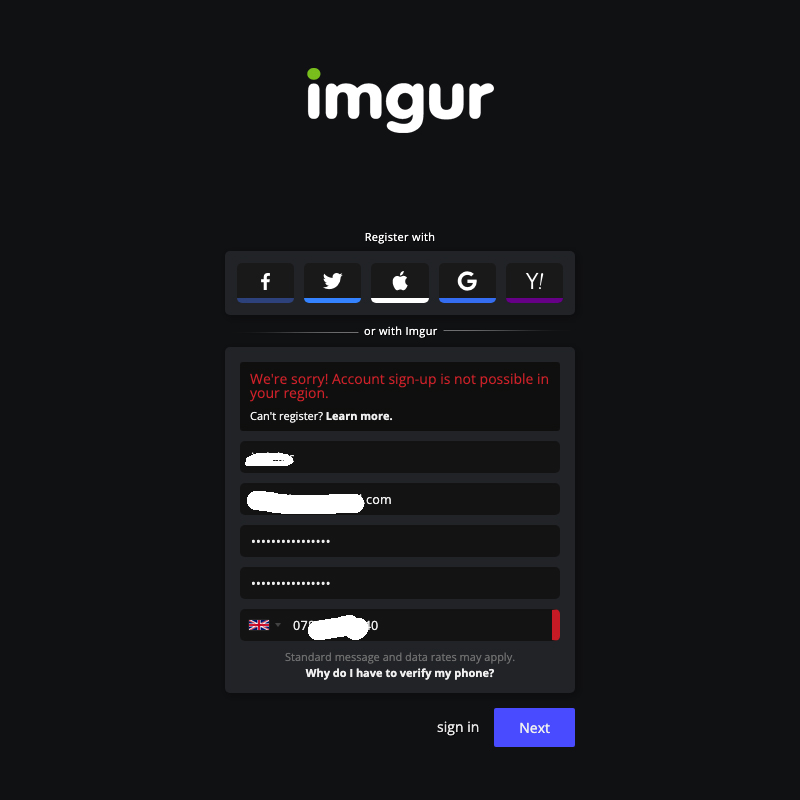 This is the first of error of it's kind I've ever faced in my life where a website doesn't allow account creation from the UK.
Unfortunately and perhaps I'm the only one from the UK getting this error.
I've contacted imgur, let's see what they have to say.
Does ISP block imgur?
In the past some ISPs, including Virgin and sky, have been blocking imgur but this error has nothing to do with being blocked by ISP. imgur website is accessible so there is no block from my ISP. If it was blocked by ISP then it would show error from the ISP and not on imgur website.