This is a weird problem I faced when I was using my namecheap account to setup SSL.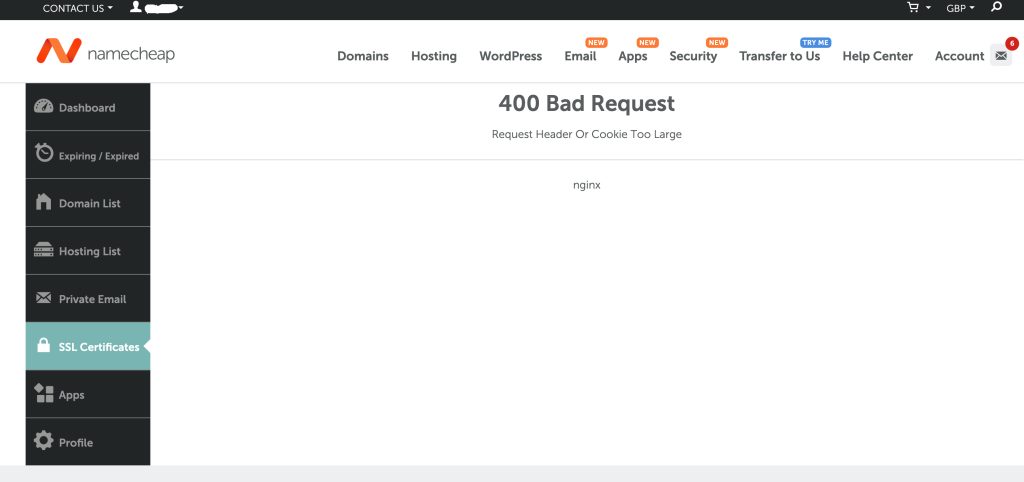 If you search for the above error you will mostly find answer for the server side issue. For me it wasn't server side issue.
The Solution
With some thinking I manage to figure out that it was the AdBlock chrome extension which was causing issue. Disable AdBlock from the site for which you are facing this issue and problem will be gone.
If above solution doesn't resolve your issue then it may be server side issue and you will have to contact website's technical support.