A Brief Introduction
For those who are new to CMS, it stands for Content Management System which you use to build a website and publish your content. Your content can be as simple as blog post or a more complex full fledge web app. For any website or web app which requires you to add/edit content/product or articles you need to have a CMS.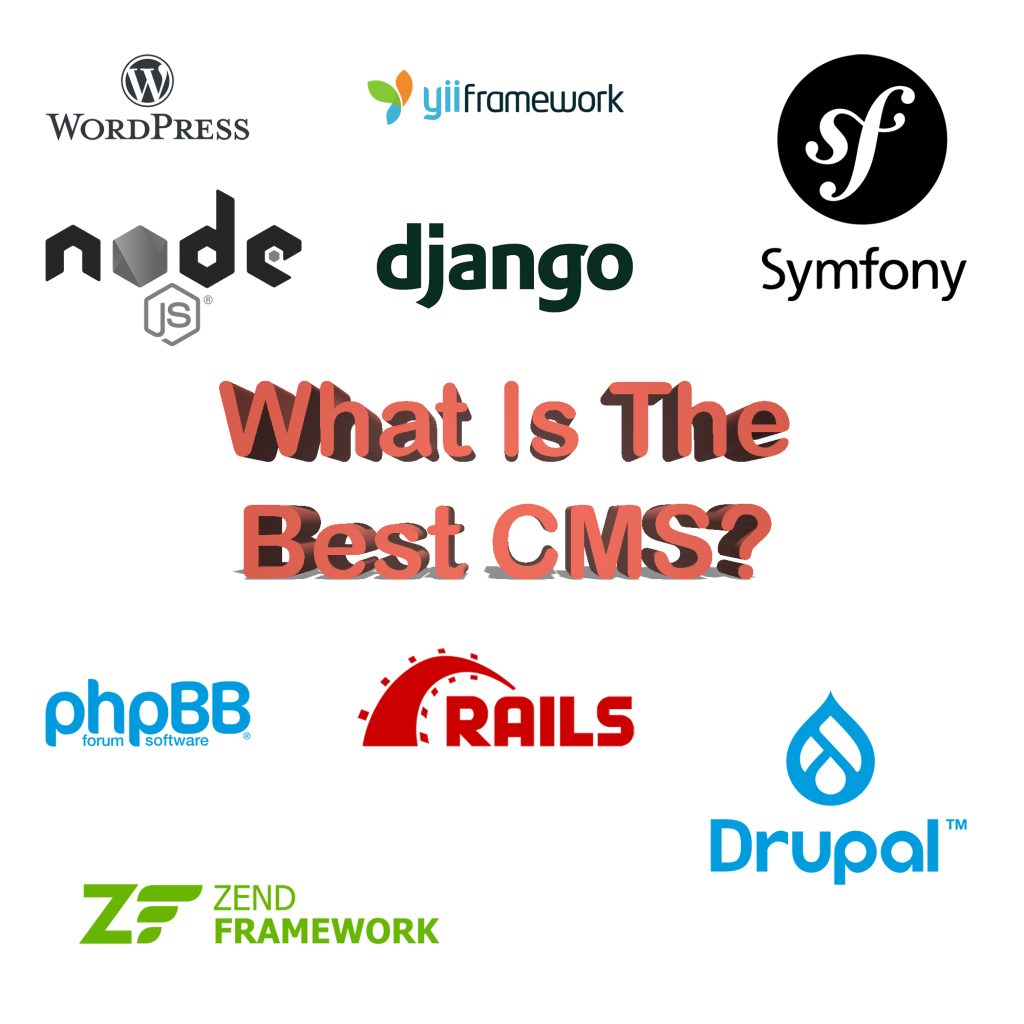 Which is the best CMS?
It's an enigma and a total mess to ask this question – What is the best CMS – which has been asked millions times by millions of developers and others and which never has a single straight forward answer no matter how many times you ask.
Sorry to disappoint you, and save your time, that there is no such thing as best CMS. There is no single CMS which can satisfy all your requirements. To save your time further I want to say that don't delve further into this subject as you will never find an answer.
In my over two decades of experience in messing with various CMS, I haven't been zeroed on any single CMS which can take care of any project's requirements.
So what CMS to use for my project?
This is a right question and you will certainly get answer for that provided you have figured out your requirements. I'm also going to list the requirements and the best CMS to use for the same.
Towards the end of this post I've listed the most popular CMSs and their intended usage.
Best CMS for a Blog
WordPress and full stop. Don't look for anything else.
You can use WordPress do do more than just a blog but it will all end up in a total fucking mess so don't do that. I've seen people using WordPress for a full fledge eCommerce shop and even a web app it's just totally wrong, and it will end up in a big failure in the end.
WordPress is a 100% insecure script which can be hacked easily. My guess is that over 90% of all self hosted WordPress sites are hacked or have a backdoor entry where hackers exploit various loopholes to do whatever they want.
Best CMS for eCommerce Shop
The first ever full fledge eCommerce CMS which I used was osCommerce. I've used it successfully in the past for many online shops. The good news is that it is still around and doing, let's say, quite ok however world has moved on and we have far better eCommerce solution than osCommerce. I haven't touched osCommerce in past decade. I wouldn't recommend using osCommerce any more.
If I've to build a full fledge eCommerce solution then I prefer to use a php framework and I recommend you doing the same. Take any php framework which you are familiar with and customize that to suit your requirements. You may also use Node.js based solution which is gaining popularity now a days.
Best CMS for Backend For Mobile Apps
I use yii framework as backend for all mobile apps as it's flexible and it offers integrated solution for Web App, APIs, Backend for Mobile Apps, Content for front End and everything else you intend to do.
Now a days Node.js and associated front end solution are also being used but Ive never managed to build a complete system using just Node.JS and front end scripts as it's fucking mess to get it going.
List of Top and Most Popular Framework and Usage
Framework/System/Script
Usage
yii framework

It is PHP based framework and
my no. 1 choice for everything.
Web App
eComemrce Shop
Backend for Mobile Apps
Blog
Forum
Company Website
Symfony, Zend and other PHP based framework
These are very hard to work with and can be frustrating in the long term, better avoid them.
WordPress
Use only for blog and nothing else. Don't use wordpress.com though.
Drupal
Don't use, it's insecure system
Joomla
Don't use, it's insecure system
Node.js & related front end solutions
Can be used for anything you require.
phpBB
PHP based free open source forum script
Don't use, it's insecure system.
Django
Python based framework
Never got it working, can be good if you can make it work. Can be used for any requirement.